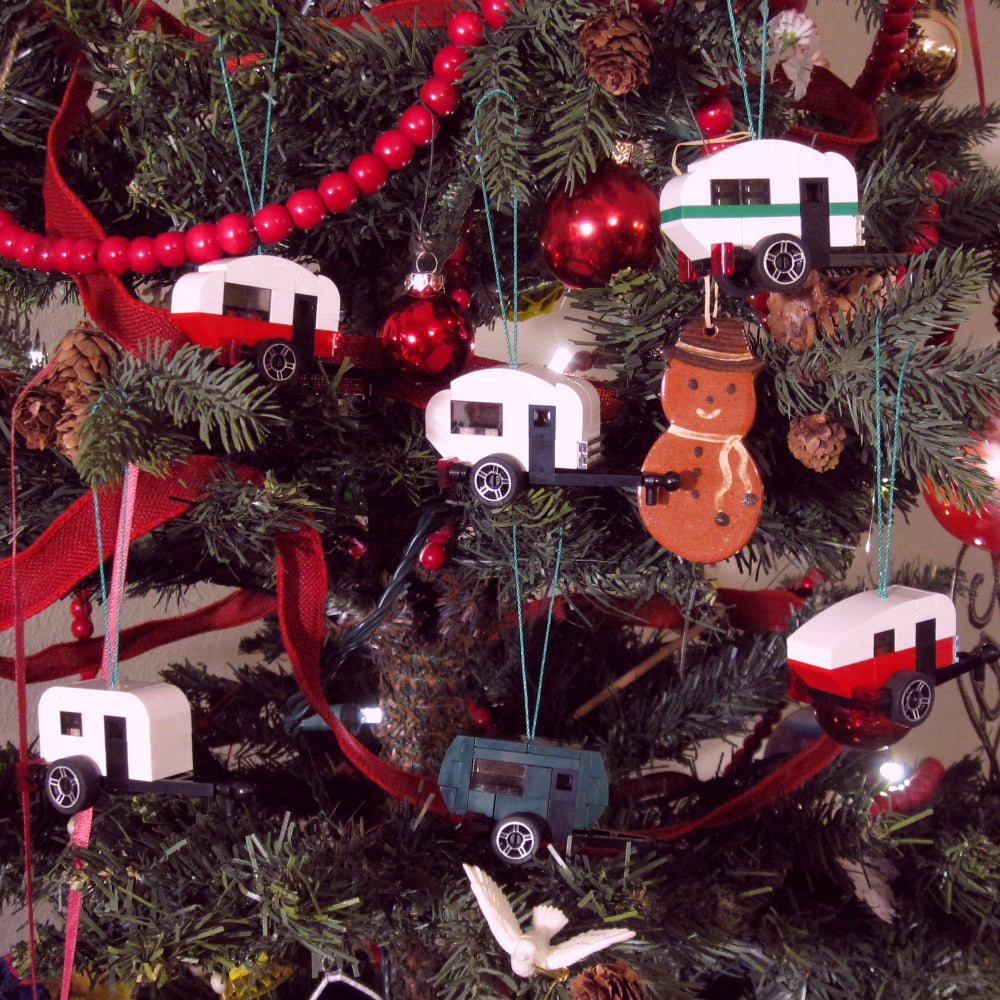 Dan's Custom Christmas Ornament: Tiny Teardrop Camper (LEGO Microbuild)
$ 12.50
10 sets available
Add some tiny teardrop fun to your Christmas tree with this unique little custom LEGO® creation!
Includes one tiny teardrop camper Christmas ornament

(multiple styles & colors are available).
This is a "microbuild" so unlike most of Dan's creations, it's tinier than "minifig scale." (It is a tiny teardrop, after all...)

Camper measures about 2.5" long by 1.25" wide by 1.5" high.
Some styles aren't available in all colors, and several colors are available that aren't shown. Dan would love to customize your ornament for you, so for this item please contact Dan before purchasing to work out an available style & color.

Christmas tree is not included (my kids would be sad!).
Tiny teardrop campers (without the hanging loop) & tow vehicles are also available separately for stocking stuffers or decorations.
Perfect gift for the camper or LEGO® fan in your life.
Ships assembled, with no instructions, ready for display!
By the way, Dan recommends Rustic Trail Teardrops, a family owned business that builds quality, reasonably priced, human-sized tiny teardrop campers.
This is an original design available only from DADVENTUREDAN. Dan selects new & quality used LEGO® brand parts & adds custom decals protected with clear acrylic to build unique, fun additions to your LEGO® town or train layout. The custom decals are great for light play or display but won't withstand abusive handling or soaking in the tub. Your set will ship assembled & carefully packed, with no instructions.
IMPORTANT LEGAL STUFF: Sets contain small parts & are unsuitable for children under three due to choking hazard. LEGO® is a trademark of the LEGO® Group of companies which does not sponsor, authorize or endorse Dan's fan-built custom creations.